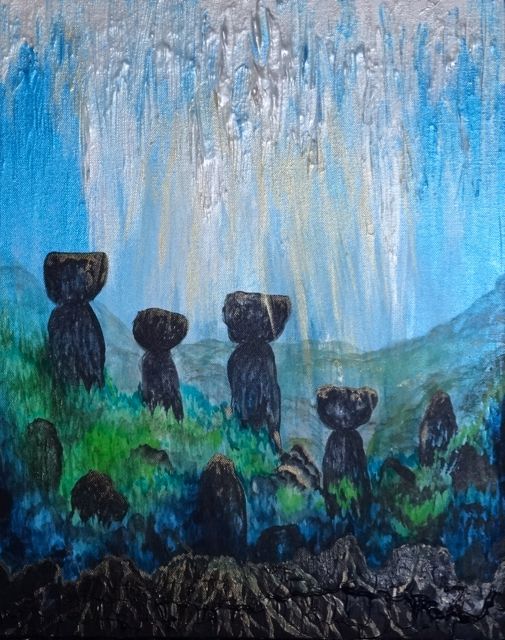 This piece came to me only as I sat down to paint. I imagined this light beaming down on a latte stone site in the valley areas of southern Guam. I gave it a little bit of abstract twist with the roots at the bottom. Overall, it is meant to be a peaceful, sacred depiction of ancient stones erected and used by our island ancestors.
"Sacred Places" – partial abstract latte stone site, with light & roots. 16″x20″ acrylic on canvas
$320 – message or email info@creativeindeed.net or call 777-1284 if interested in purchasing.