ABOUT THE ARTIST
Vivid colors, textures, and metallics are some of the key features you'll notice in Michelle Pier's mesmerizing acrylic artwork. Abstract and expressionism styles as well as some scenic landscapes, florals, seascapes, and highlights from Guam's island culture are Michelle's specialties. Her work is full of life and light, sure to brighten up any home or office space. Buyers love the energy that exudes from Michelle's work. The brush strokes show movement and energy flow, and dynamic reflections from the metallic paints catch your eye from across the room. Which piece speaks to you and your style?
Michelle has exhibited and sold hundreds of original paintings locally on Guam and shipped abroad. Born and raised on Guam, she is now raising her children on the island, and hopes to continue sharing her love for Guam, nature, and beauty with the world through her artwork.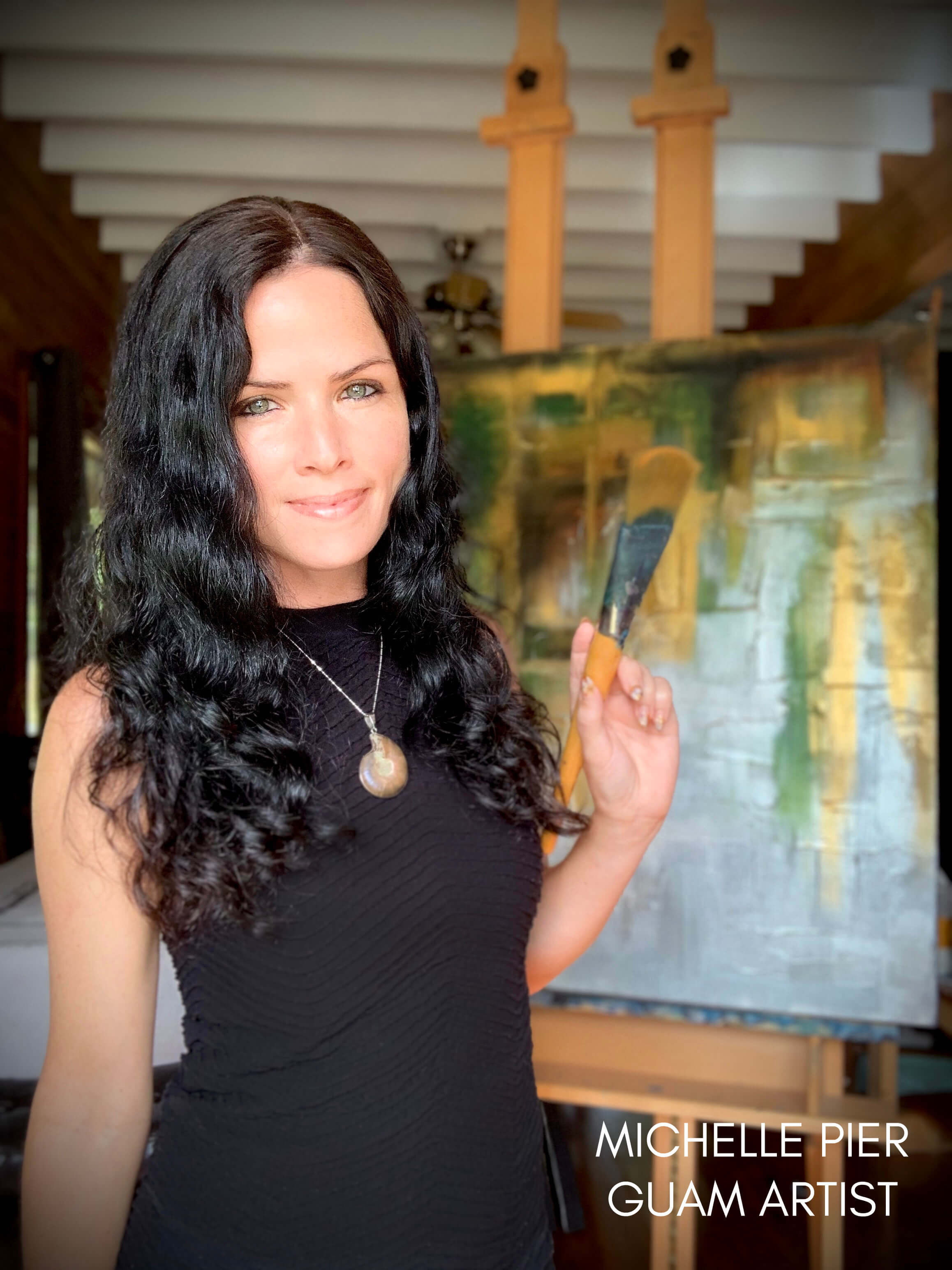 Patrons receive content before anyone else! My creative inspirations (home, garden, ocean, design, feng shui, food, magic, writing, health, energy & more) and behind the scenes process, latest artworks fresh off the easel, painting videos & time-lapses! PLUS 30% off all original art AND prints "at cost" promo codes. You can follow for free, or become a Patron for only $1/month or any amount you choose! Join now and let's keep creating!
---