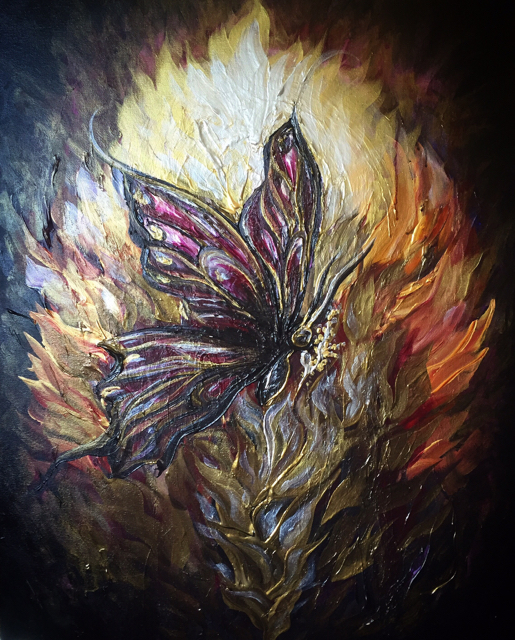 Ok, I will be honest, it was hard just to write that title. As difficult and bittersweet as it's been to come to this decision, I know it is the right one. Here's why. In order to convey what led to this decision, let me go back in time to when I had the inspiration for the Luna Festival, 7 years ago, almost to the day. In the middle of planning for a Mother's Day retreat, my very first event in 2009 as a business, I suddenly had this idea for a whimsical festival for Guam.
Moving in this new direction of not only creating and selling art, but also coming up with events for the creative arts community here on Guam, I realized that there was a need to be filled. I felt like there was a creative festival aspect that could be tapped into, and I knew that if I wanted it, I could create it myself. I imagined this event that would welcome all the creative arts disciplines and local entrepreneurs together, across genres and generations.
I didn't know much about putting on events, but I was deeply committed to creating a festival that bridged the various communities of artisans, entrepreneurs, and creative talent here on Guam. I wanted it to be open to the public, family-friendly, and highlighting a connection to sustainability and the creative arts. An arts & crafts fair, with a wide variety of unique creative talent including dance, music, physicality, art, with the whimsical aspect of coming in costume. The Luna Festival would happen around the full moon in October if possible, and be held at Jeff's Pirates Cove, where the moon would rise on the ocean horizon. I had a specific image in mind, including all the elements of the event, wrote it all down, and started calling people to get the ball rolling.
I was homeschooling my two young boys during the first several years of planning and executing the Luna Festival. Needless to say, there were a ton of challenges with logistics, time, and energy, but it just felt right, so I kept going forward. Things improved each year, more people, more resources, along with new challenges and opportunities for growth. I wanted to hold true to the vision of the event, celebrating all aspects of the creative arts industry. People caught on, and the event gained momentum each year, turning out a unique array of vendors and creative displays of talent. With this organic growth, the event became quite the commitment as well. One that I loved, even with the challenges that come along with putting on an event. Good thing my goal was to have fun.
In 2015, the 7th annual Luna Festival went on in a successful manner drawing almost 2000 attendees, all things considered, like the rainy downpour that lasted several hours. It has grown closer and closer to my original vision and inspiration for how I imagined the event. It was getting more of that circus-like feel, more of that playful festival filled with an amazing array of artisans also offering their goods and services through the vendor booths. I knew it would just keep growing as intended, soon to be an internationally expected event for Guam, a signature Creative Arts Festival, as I started calling the event.
And then… And then I had an intensely clear realization about a lot of things. Over the last 8 years that I have been creating a career based on my love of art and creativity, tailored to my preferred lifestyle, it's become clearer that my art has been gaining its own momentum in small and big ways. As things grow on all levels, it becomes necessary to streamline my life yet again (just as I had let go of managing my mom's health food store in order to focus more on my art and events in 2010). This means that there is some letting go that needs to happen.
As you may or may not have realized, I have temporarily let go of offering Creative Sessions (painting workshops, classes, and parties) over recent months. It was a natural progression. When I began consistently offering Creative Sessions in 2008, there was no other opportunity like it here on Guam. As people asked for more art & wine nights in the way they were popularly offered in other places like the mainland US, it became more of a demand, so I offered more. I really have enjoyed Creative Sessions and all the variety of painting workshops and parties I've held over the years. Experiencing the creative process with other individuals and groups is an amazing experience and humbling opportunity. It's a gift to be able to witness someone's creative growth. In the last couple years, there have been more people/places consistently offering these kinds of classes, so I felt good about letting them go. It brings me peace and joy, to be able to refer people to these other opportunities, even if I am no longer the one offering them. I know they are in good hands, with some of my favorite local artist-badasses.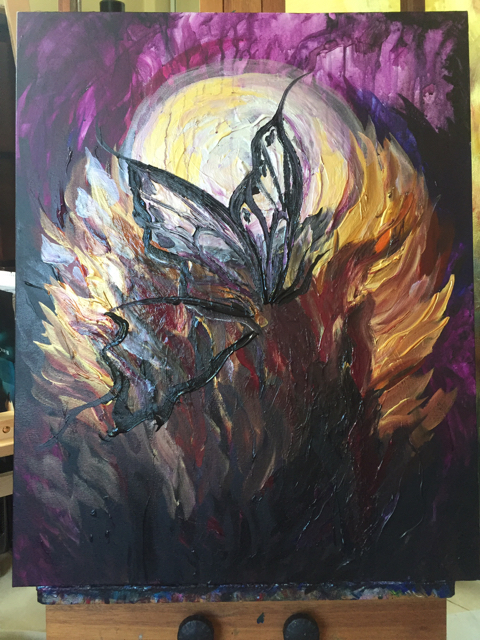 Similarly, I've felt a stronger urge building over the years to give my own art my full attention, culminating to this moment, knowing the time is right. In order for me to free up the time and space to create more in alignment to my own higher purpose, I know that it is time to let go of some of the bigger events that have been in high demand of my focused energy.
I love the Luna Festival. It is an idea, a vision, a creation, so near and dear to my heart. This decision was not made without difficulty or pain. It hurts to know that there may be some disappointment and loss associated with discontinuing something I lovingly created.
And yet, what makes it easier, is the incredible pull and excitement about giving my art the attention that it deserves. I KNOW that there are big things in store, and I am so freakin' excited to move in this direction. I know that there is a higher value that I can offer when I embrace my art with a 100% absolute YES. It is taking an enormous amount of trust in myself to make this decision. While it is scary to let go, it feels right. It feels so much YES.
So, I'd like to conclude this bittersweet announcement by taking the time to say THANK YOU. I am so incredibly grateful that I had the opportunity to pursue this idea, to create a reality out of a vision, and for all the support that came along with the process. Thank you all for supporting me in whatever creative endeavors I've decided to take on thus far. Thank you to everyone who helped in spirit, logistics, resources, monetarily, and in creative energy. Thank you for celebrating the creative arts with me here on Guam.
I am not done! In fact, I say this a lot, but I feel like I'm just getting started. It is still my passion to inspire and encourage others to follow their own creative dreams, whether as a hobby or a full-time lucrative entrepreneurial career. I still love bringing people together in creative atmospheres, and I'm positive this won't be my last big event. I am excited to see what comes out of the fertile soil of space that I am giving myself. Thank you for being on this journey with me. Thank you for being YOU and all the value you bring to this world. Now go create the shit you want to see in your world.
Cheers to letting go, and creating space for the NEW, trusting in the uncertainty of infinite possibilities.
I painted this butterfly piece titled "Transformation" to symbolize this transition. There is no beginning or end, just change. Just energy. 24″x30″ acrylic on stretched canvas. Currently located at MoSa's Joint in Hagatña, listed for $720. Kept this one on my easel at home for a few days to soak up some of its energy. Makes me want to paint another butterfly.
~Shell