Today I had an adventurous Creative Session. =) I attempted to paint this dark horse. I just love the image so much, and horses have been calling to me lately.
Here's the photo I was inspired by: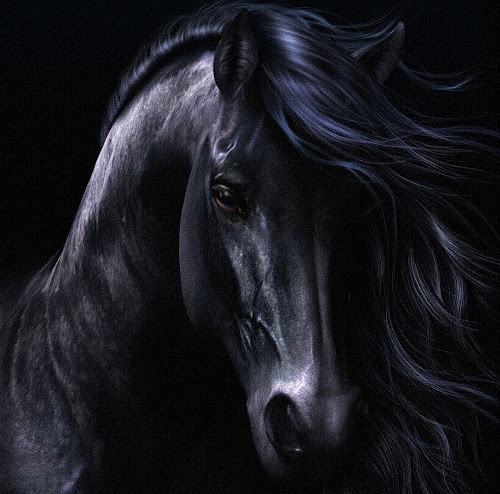 Here's my painting attempt. I'm still learning & practicing, horse features are tricky with paint!
At the Creative Session, I had two lovely souls visit and join in the fun ~ photographers Jolynn Redmond and Frank Henshaw came to take some shots for a lifestyle shoot, "A day in the life of an artist." It was so lovely to have their company! They followed me home and captured the process from start to finish of my latest wave painting.
Here is the photo I was inspired by:
Here's my painting… bad lighting, doesn't capture it well, but oh well, here it is: