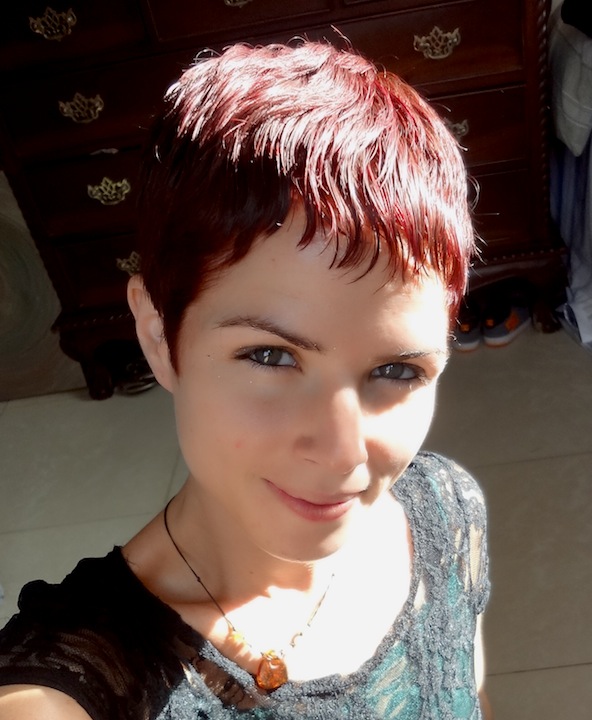 Art is not limited to a canvas! Everything is art in my world, and I've painted my hair red. Violet. Reddish violet. Big move for me! This is no subdued look, and in order to rock it, boldness is required.
I think that might end up being my word of the year: Bold.
And Alicia Keys "Girl on Fire" is going to be stuck in my head for awhile now! Did you all watch the 12/12/12 concert held for hurricane Sandy relief? That was pretty magical, I got goosebumps thinking of how many people were watching that all at once, with 12/12/12 awareness (or not) and the coming together that was happening in those moments, and beyond.
This move to get my hair colored came a little bit spontaneously (perfect for the Venus trine Uranus energy going on right now!!) when I went to get my routine hair cut. I chose a purplish color, but it came out more red. I think I like the red though and might keep it, though my hairdresser offered to tone it down. What do you think? Go darker? Or leave the fire?