Click the link or picture above to read the full details on how you can help support my fundraising campaign to FINALLY open an actual art studio space in Hagatña, here on Guam. I recently painted a "Divine Mother" piece for myself, as my own sort of "guide" to keep on my wall, to inspire me to live with love, peace and joy, and to remind me that I am on the right path. I put my heart and soul into this painting, and then shared it, with the note that it is not for sale. I had more messages about purchasing this painting than any other piece EVER.
SO, I decided that I would offer a series of "Divine Mother" paintings (with your unique preferences, or even an entirely different image), and these would be available for purchase, contributing toward the capital needed to open my own art studio.
…Read More Here about how to contribute & reserve your very own original "Divine Mother" painting, or copy and paste this link: http://igg.me/at/divinemother/
Hafa adai ("hoffa-day," or hello from Guam)! My name is Michelle Janean Pier, and I am an artist and creative entrepreneur, bringing you a fusion of original artwork, writing & creative inspiration, art classes, community events, & creativity programs.
If you've been looking to bring more art and creative inspiration into your life, then you are in the right place!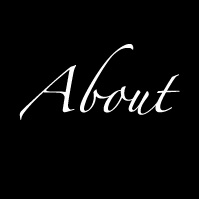 Follow Creative Indeed on social media: