In my recent quest for clarity, I have reconnected with the awesome circle of women in the Amazing Biz and Life Academy by Leonie Dawson. It is more awesome than ever with the new website look. And sooooo many valuable tools to use in your life and business to stay aligned with your dream and soul's purpose.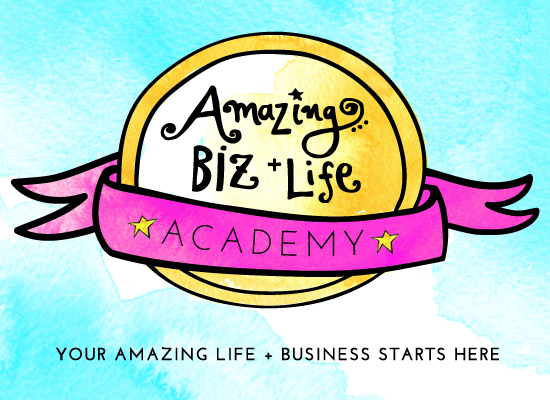 The Amazing Biz and Life Academy is a divinely-guided, wildly-affordable and deeply-powerful success library that's just a fraction of the cost you see elsewehere.
It's one of the most generous, powerful, inspired, best-priced + transformational training resources you'll find anywhere in the world. It's a training library jampacked with programs, meditations + kits to transform your business + life to Level Amazing. And it's access to an incredible mastermind of almost 3000 women (just like you) who can help you with much needed brainstorming, support + guidance.
The Academy is a divinely guided, heart-centered success library to help you and your business reach the levels of joy, abundance, creativity + prosperity that you were born to have.
One part business + marketing training field + one part inspirational mastermind + one part soul-centered wisdom to make every part of your life glow, the Academy is the premier resource for women wishing to create amazing lives and businesses.
The Academy is more than just one single program – it gives you access to a huge range of Leonie Dawson's proven and powerful products and programs to help you transform + shine in every single area of your life and business.
As a member of the Academy, you'll receive powerful business + marketing training to help you start + grow your dream business rapidly & happily. You'll receive audio meditations to soothe your soul. Illustrated workbooks to create clarity & intention around difficult decisions. E-courses to supercharge your creativity, become a marketing maven & wrangle your fears. Tips to get your house decluttered & in your inner world order. Cleanses to bring your body into health & radiance. Everything you need to live, work, play & create like the amazing woman you were born to be.