What a year of surprises! Between painting on a wedding dress, travel to Asheville, live art at the Electric Island Festival, receiving the award for Home-Based Business Champion of the year by the SBA, and so much more, it has been eventful to say the least! Looking back, these are some of my most memorable experiences in 2015, but number 10 is my ultimate favorite! In no particular order otherwise:
Completed my first government contract bid for artwork successfully! Ok, so technically this first thing started in 2014, but completed in the new year of 2015. It was quite a process, but worthwhile. I have 2 large paintings (48″x72″ acrylic on stretched canvas) that hang at the Guam Waterworks & Power Authority building. It was another step in the right direction for me as a professional artist here on Guam. See full post HERE.

Awarded 2015's Home-Based Business Champion of the Year by the Guam SBA! What an amazing and humbling honor! I was a bit surprised, but also felt so grateful to be acknowledged in this way. It also helped me to really look back and see how hard I'd worked on growing a business that is sustainable for my values, personality and lifestyle. Not only that, but to also acknowledge for myself how much I have tried to help others do the same along the way. In addition to this award, this year has also included several newspaper articles, TV interviews and acknowledgments about my efforts through my art and events. Feeling humble, grateful, and motivated to do more. More HERE.
3. Attracted an amazing tribe of supportive and super cool badass women in the most amazing way. I love when things come together like this. There are 9 of us, and we have all known each other in different ways either growing up here on Guam, or through hobbies, kids or business networking over the recent years. Somehow we all got together for a gathering, we had waaaaay too much fun, and then it became a regular thing. I am blessed with a lot of amazing friends and family, but it's especially precious to have a group that I communicate and meet with regularly (our WhatsApp chat is off the hook lol), who GET ME, and who are so smart, talented, HILARIOUS, beautiful, and powerful all in our own individual ways.
4. Painted on a WEDDING DRESS! This might be one of the most unique things I've done as an artist. I was asked to paint on a wedding dress as part of a photo shoot for the GuamPDN Bridal magazine. While I wish I had a bit more actual painting time (I did this thing in like, 30 minutes), I think it still turned out well, and everyone else seemed to love it, so yeah. Painted a wedding dress, what what?! This also started a thing with me looking around at what else I could paint. No article of clothing was safe after this event. Lol.
5. UPLEVELED myself and business to the next step (GOLD) of the Uplevel programs I've participated in for many years now. It was an investment in keeping myself accountable while stretching my mindset and business strategies beyond the burnout model that many businesses follow and struggle with.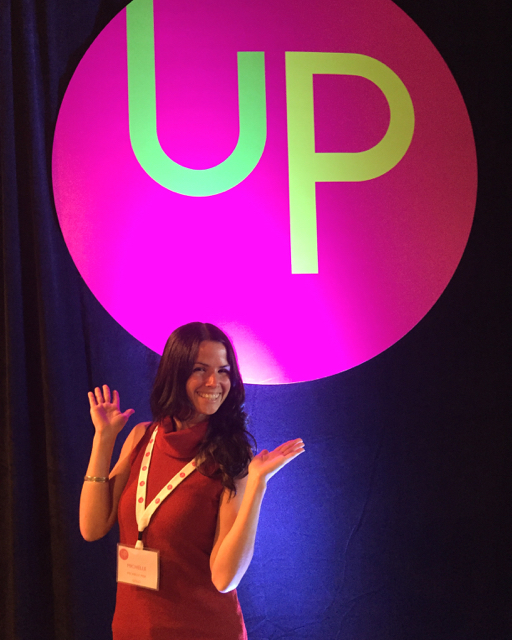 6. FINALLY attended one of the Uplevel mastermind retreats in Asheville, North Carolina. This was such a HUGE deal for me, not being able to travel much since having kids, and especially just for business purpose. I had an amazing time. It was truly life-changing. To be surrounded by that kind of loving ass-kicking energy while mapping out goals, uncovering limiting beliefs, strategizing, envisioning and implementing actions, was exactly the reset & supercharge button that I needed. Read my experience reflection HERE.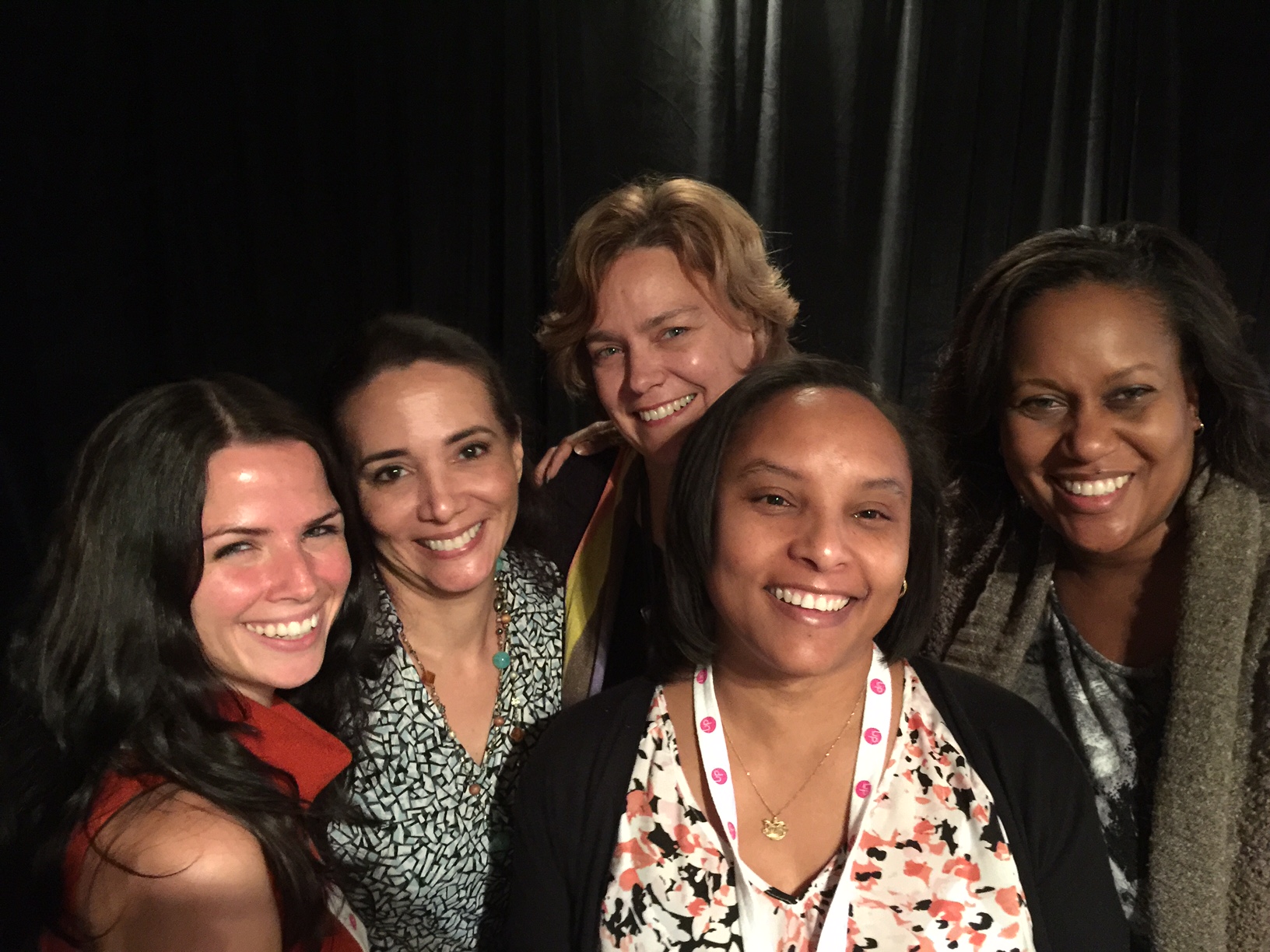 7. Featured live art at the big annual Electric Island Festival here on Guam, and had an amazing time! Painted on canvas, painted on people, danced the night away to lights and music. I LOVE the live art experience. I also did live art at other events throughout the year, and intend to do more this coming year. I sense some really cool big things to come! More HERE.
8. Another successful LUNA Festival, Holiday Craft Fair, AND consistent Creative Sessions throughout 2015! I am so proud of myself for continuing to do these things, and trying to improve every year, despite all the challenges. I also held many special Creative Session events for local organizations and groups, including art therapy, art with youth, and more. I LOVE seeing our island flourish with so much creativity and people really embracing their passions, including in their careers. It is my passion to encourage people to do more of what they love. More HERE.
9. Created and sold a shitload of ART!!! So yeah, this year I made a lot of art. I painted consistently, whether for bids, commissions, creative sessions, or just because I was inspired. I painted pieces for the Pacific Islands Club hotel, commissioned large and small works for individuals, exhibited in various local collaborations and events, tried new painting styles, had professional photos taken of myself and my art, gave my website a more professional look, and even started offering prints on all kinds of merchandise!
10. Made a million new memories in adventures. My favorite things about life are those in-between moments when I'm hanging out with a friend, having heartfelt conversations over a glass of wine, or cruising the beach with my kids, hikes and waterfalls, surf contests, bbq after bbq after bbq chill session or full-on party celebrations, meeting new people, traveling, and simply enjoying solitude anywhere in nature. I love photographing things in my environment, especially nature, and our new dog (also new this year!) has had plenty of photoshoots this year. Here is a recap through blog posts: Life, Learning & Adventures.